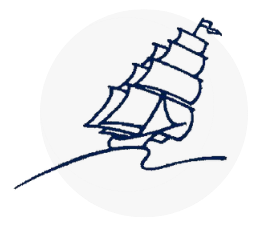 What to see in Tenerife in 72 hours
What to see in Tenerife in 72 hours
It is not "what can be done in Tenerife", but rather "what can NOT be done in Tenerife?"
What to see in Tenerife in 72 hours: beach, theme parks and animals

- It is not "what can be done in Tenerife", but "what can NOT be done in Tenerife?".
- Beach days, diving, routes, water park, zoo, boat routes to see animals...

Tenerife is a holiday paradise full of good atmosphere and experiences for all tastes. The island is perfect for non-stop activities due to how close everything is and how easy it is to get around quickly by car.
In fact, to talk about the possibilities of Tenerife, you have to turn the question around. Here it is not "what can you do in Tenerife", but "what can NOT be done in Tenerife?".

Beach days and water activities
The island's beaches are so prestigious among tourists from all over the world. Larger, smaller, more suitable for bathing, more suitable for avoiding wind, more suitable for sports, etc. Whatever type of beach you are looking for, Tenerife has it for you.

Also, if you want to go a little further, there are very exotic and fun options. For example, you can get a submarine dive at a not high cost or discover with your own eyes the wonders that the Atlantic Ocean hides with a diving session.
Also, if you're into partying, there are also boat parties of more than three hours with an open bar. You choose!

Visit to Teide, charming routes and even canyoning for the most daring
If we talk about Tenerife we talk about Teide! There are many routes that can be done on it and there is even a cable car that is always a great option to experience a day of amazing landscapes.
In addition, the island hides many other routes throughout its territory full of charming corners, and if your body asks for a little more risk, canyoning with a guide is also a very interesting option.

Water park and animal experiences
Siam Park is a 'must'. This water amusement park is the desire of almost all tourists. With a super wide extension full of slides and fun, it even has an artificial wave area.
If nature and animals are your thing, Tenerife also awaits you. Parrot Park is a zoo with an endless collection of faunas. Perfect for adults or children, this experience will leave you speechless and will make you reconnect with nature.
On the other hand, if you prefer to see the animals in their natural habitat, there are also boat trips to see the dolphins and whales that give life to the Canarian coast.
The best prices in the best possible area!
Do not hesitate any longer and come to discover Tenerife and rediscover yourself.
Aparthotel Udalla Park
has the best prices imaginable and is located in a perfect area. A few minutes walk from the beach, we guarantee all the comforts.
Don't think twice and take advantage of one of our fantastic
promotions
. We will wait for you!