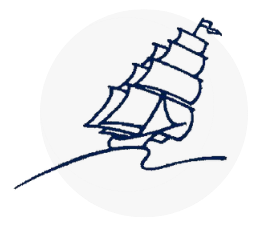 Hiking on Tenerife
Tenerife is an ideal destination to practise sports and let yourself be captivated by its incredible hiking trails, don't think twice and book your stay
Hiking trails in the south of Tenerife
- The island has a large number of routes for hiking of all difficulties.

- Hiking, diving, surfing, golf... Tenerife allows you to experience a holiday in which to enjoy sport like never before.
Tenerife is the perfect place to enjoy a sporting holiday. This wonderful enclave on the Canary Island is home to countless places to practise sports. The offer is so wide that whatever your favourite sports activity is, we are sure that Tenerife can offer it to you with all guarantees of success and
Aparthotel Udalla Park
is your best option.
For example, in
Tenerife
you can dive with a visibility of 10 to 30 metres at any time of the year. Similarly, on the island there are six golf courses of excellent quality and what to say about the wonderful beaches that bathe the Tenerife's coast and delight the surfing family.
Choose a route and experience an exciting moment
If something characterizes Tenerife, it is its beautiful landscapes. The immense number of routes that exist give you the opportunity to get to know the island in a very special way. In addition, since there are so many options, there are several different levels of difficulty that adapt perfectly to all profiles.
Trails in the Teide National Park
There are neither more nor less than 37 official trails in the Teide National Park, always depending on the weather conditions. Only one of them requires a special permit, although being above 2,000 metres of altitude can be a challenge.
Route around the Lunar Landscape
It is a route designed for a long day. Lasting between 6 and 8 hours, you will walk in the surroundings of the Lunar Landscape and cross the famous Canarian pine forest. In addition, the path reaches a watchtower with incredible views. It is an ideal option to start the day early and reach for the sandwich at noon, which is always a craving.
Roque del Conde Route
Another of the iconic routes has a spectacular view of the south and southwest of Tenerife. Developed on a volcanic dome with engraved aboriginal remains, it is a unique path that will leave its mark on you.
And the best decision… Stay in an flat with a kitchen!
Our flats will help you rest and relax, so you can experience those sports days at 100%. Equipped with all
kinds of comforts,
they also have their own kitchen perfect for preparing those delicacies to take with you in your backpack and taste with your loved ones in front of views that will leave you speechless.
Do not hesitate and start counting the days to walk on the peculiar paths of Tenerife. Visit our website now and
book your stay with us!