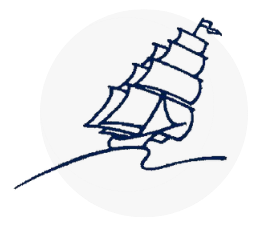 Aparthotel in Tenerife for surf lovers; with all amenities
Aparthotel in Tenerife for surf lovers; with all amenities
If you are a surf lover, Udalla Park is your best option: an amazing location, amenities for you and your sports equipment, the best experiences... Book now!
Aparthotel in Tenerife for surf lovers; with all amenities
- Located a few meters from several surfing areas, we have everything you need to help you to practise your favourite sport.
- Among other amenities, we have a room reserved for storing sports equipment and avoiding headaches.
Great beaches
, the sea soaking your wetsuit and an afternoon full of mini personal challenges with each approaching wave. Doesn't sound bad, does it? Whether with family, friends, alone or even with another surfers' group that you didn't know at all when you arrived, but that the sea has united, it's time for you to find the perfect wave that is undoubtedly waiting for you out there.
Anyone who wants to surf for several days in
Tenerife
should visit our hotel. Let me explain why we are your best choice.
You will have the beaches a few minutes away
The southern area of ​​Tenerife is very popular with surf lovers, both amateurs and professionals, who want to practise their favourite sport. It is right in that area where
Aparthotel Udalla Park
is located.
Located a few metres from several of the most famous beaches on the island such as de las
Vistas beach,Christians Beach, Camisón Beach, etc.
, you can walk or go to them without wasting any time. This proximity guarantees you the option to choose a different beach every day so as not to leave the island without having tried each one.
But we are not only your best option because of the place where we are. Let me explain the rest of the reasons and you will find out for yourself that we are the ideal hotel for surf lovers, that is, for you.
We take care of everything
One of the most successful advantages among our visitors is our room designed to store and care for sports equipment. You can leave your surfboard and forget about logistical and boring problems... You're on holiday!
In the same way, our incredible reception will be your best ally because directly from there you can reserve the material if you need it.
Collaborations with surf schools and special offers
In addition to everything mentioned above, as a client of
Aparthotel Udalla Park
you will have the possibility of enjoying discounts at the 'Kontraola' surf school. Whether you want to perfect your technique, or if you are taking your first steps or flapping your wings, it is a perfect option for you.
Are you looking to surf with all the possible comforts? Udalla Park Aparthotel is made for you!
Start counting down to visit us and experience a few days of surfing and the Canarian tranquillity! Do you want to take advantage of our current
promotions
? You're in luck, we currently have two. On first one, children will stay for free or with great discounts, while the second great promotion includes a reflexology experience featuring the best therapeutic massages.
Visit our website and get your stay now! We will wait for you!